Scientific Research Results Implementation
UCS Scientific Research Results are used in all basic activity branches, which are:
- Modified overhead system technical solutions are depicted and listed in the type designs, issued by UCS;
- Overhead system work-pieces design methods and innovative materials used in the R&D works;
- Programming means and contemporary calculation methods in the overhead system design process;
- Innovative technologies are used to produce work-pieces.
Through the Scientific Research Results promotion, UCS achieves the higher production and offered services quality and reduced cost and timing budget.
The innovative overhead system technical solutions for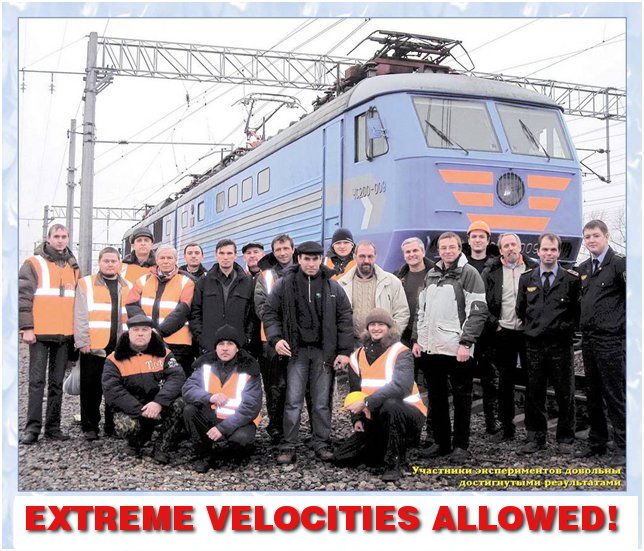 velocities up to 250 km/h, developed by UCS, were approved during testing of the Kalashnikovo-Likhoslavl, a pilot section of the Oktyabrskaya railroad, in 2005-2009. The test was administered by the Department of electrification and energy supply service of JSC Russian Railways and JSC All-Russian Scientific Research Institute for Railway Transport (VNIIZT) with the participation of the Omsk and Urals State Universities of Railway Engineering specialists, the Oktyabrskaya railroad, EMP-712 and UCS.
Test results indicate that the overhead system parameters meet the high-velocity requirements. UCS overhead system registered the Russian velocity records: 2008 – 262 km/h (×Ñ-200 electro-locomotive); 2009 – 290 km/h (electric multiple unit train Sapsan).
The overhead system technical solution designs for velocities 200-250 km/h assigned for serial use, were issued based on the test results.
All rights reserved.
Copyright © 2004-2023 J.S.C. «UNIVERSAL CATENARY SYSTEMS» Developed by
«Internet Promotion»