Scientific Results Approval. Communication and Collaboration
Scientific research is only possible, when specialists communicate with each other, and the results are approved as in the scientific community so among the practitioners.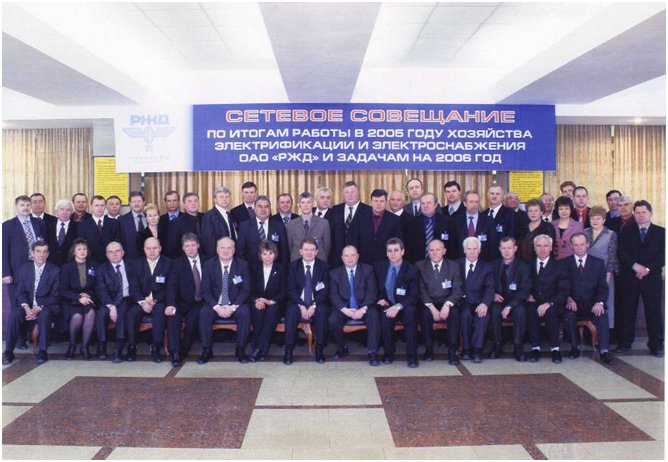 UCS's Scientific Research results are regularly reported at the research-to-practice conferences and symposiums, science and engineering boards and meetings.
UCS specialists partake in the proceedings of JSC Russian Railways' sec-tion "Electrification and energy supply service" as well as those of network seminaries and technical meetings, held by the Russian Railways Electrification and Energy Supply Service Department.
UCS has its own Science and Engineering Board, where the actual overhead system advancement-related issues are discussed. Besides UCS's employees, leading scientists and specialists are invited to visit and partake in the proceedings.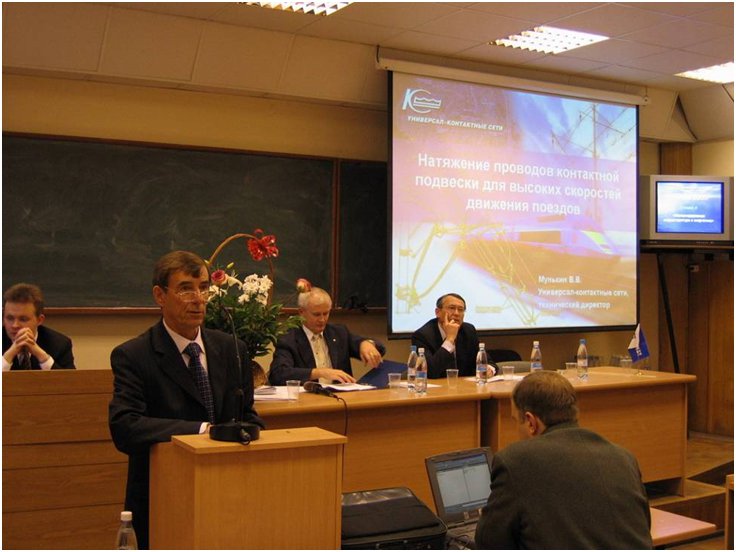 The major event, where scientists and specialists are granted an opportunity to share their experience concerning the electrification is the international "Eltrans" symposium, held every 2 years at the Petersburg State Transport University. UCS regularly partakes in this symposium.
For scientific research issues, UCS collaborates with the Russian Railways, with leading Russian scientific research institutes of JSC All-Russian Scientific Research Institute for Railway Transport (VNIIZT), OJSC ZNIIS, OJSC ZNIIM, universities: SPbSPU, PSTU, Omsk State Transport University (OSTU), Urals State University of Railway Transport (USURT); design institutes: Roszheldorproject, Lengiprotrans; companies: Siemens AG (Germany), NIIEFA-Energo LLC, Foratek LLC, Mobilnye sistemy diagnostiki – holding LLC, Energomontazh LLC, OJSC Transelektromontazh, OJSC VIASM, CALS-Center LLC, etc.
UCS's specialists are open for communication and always glad to share their experience.
All rights reserved.
Copyright © 2004-2023 J.S.C. «UNIVERSAL CATENARY SYSTEMS» Developed by
«Internet Promotion»